In the heart of Thonon-les-Bains
Our valleys are a hikers' paradise. To name a few places : Vallée verte, Vallée du Brevon and pays d'Abondance.
For you, outdoor explorers, the near mountains have many renown hiking tours to offer. As an example, the globally famous GR5 is going through the Alps from the Mt Blanc glaciers to the foothills of Mercantour. You will also find mountain bike paths, horse-riding circuits and even locations for paragliding lessons. If you are looking for something out of the ordinary, via ferrata, cani-rando (dog-hiking) and the fantasticable (an impressive zipline) are options you should consider. No matter your level or age, our mountains have activities for all. For the younger ones, the tourism office organises scavenger hunts, shack building and hiking with donkeys.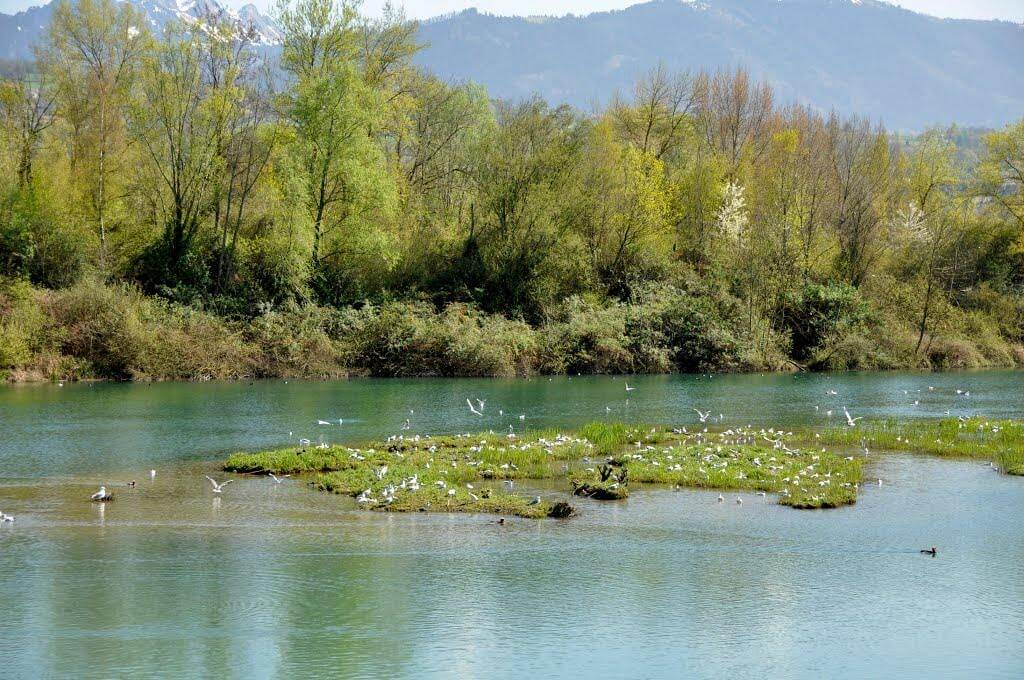 TRIPS
The view from Allinges' castle, with its belvedere culminating at 717m is stunning and offers the nicest view over the Chablais. From there you can see the lake, the Swiss and French Jura as well as the Dent d'Oche summit culminating at 2222m.
From the castle, several discovery walks are accessible. For example, you could reach the Mt Forchat via Trélemont; that is where paragliders are taking off, or you could go all the way around lake Montriond and peak at the goats' village. Nearby Thonon city centre, Ripaille's forest provides an opportunity to go for a relaxing walk under the shades of trees. This forest is home for many animal species. It invites you to connect back with nature along a marked trail.
A bit further, the natural reserve of the Dranse's delta offers to discover an alluvial forest mainly composed of aspens and willows. It is the kingdom of small birds like blue chickadees, chiffchaffs and warblers.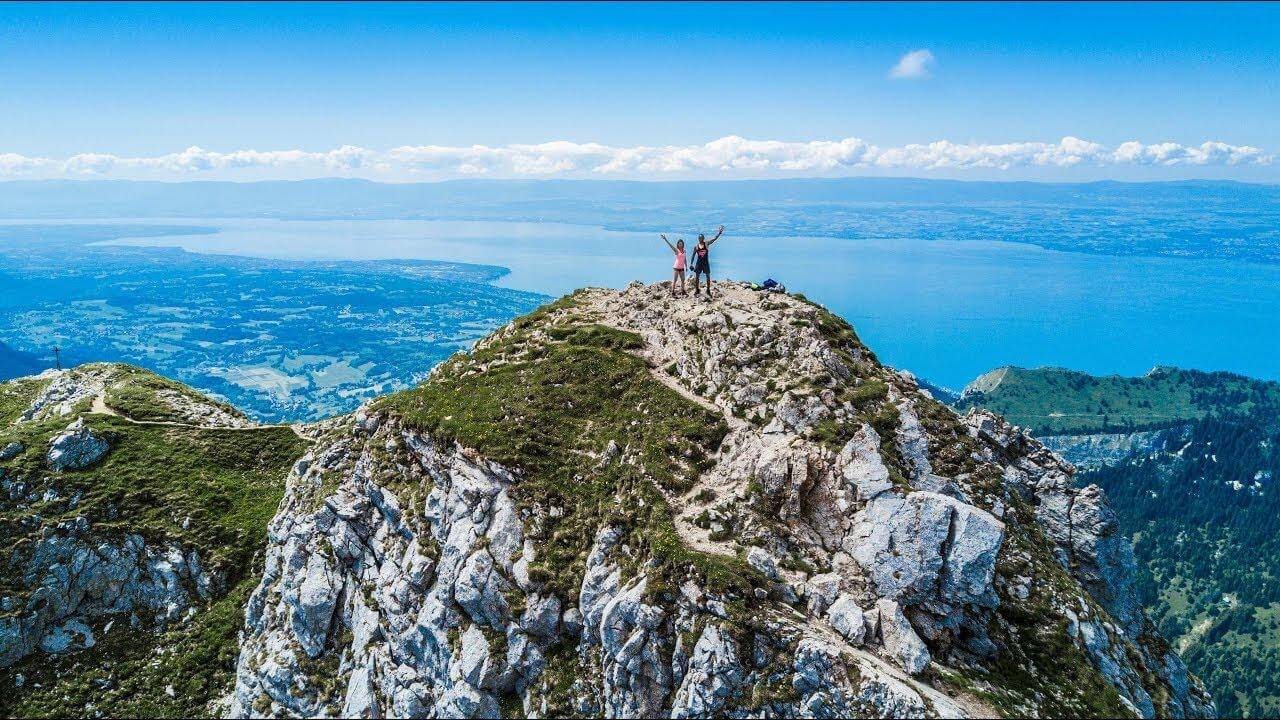 MOUNTAIN TREKKING
For the adrenaline junkies/most experienced hikers, you should not miss the chance to test yourself on the Dent d'Oche, Bise-Ubine and the Roc d'Enfer (literally Hell's rock). Little high-altitude lakes, passes, shelters and summits will make it worth your effort. At the top, pain will be quickly forgotten, fulfilled by an unforgettable setting. A rich fauna and flora live here. Almost invisible between rocks, the stone coloured chamois and ibex are sharing the slopes. Choucas and other birds of prey are the masters of the sky. Purple thistle, little blue or great yellow gentian will be on your way, all contributing to form unperishable memories.