In the heart of Thonon-les-Bains
THONON NAUTICAL CITY
Lake Geneva, in French called "le Léman", is one of the largest lakes in western Europe. Originating in the Rhône glacier, this lake with its colossal dimensions is a destination in its own right. Some are calling it: "The sea in the mountains!"
ACTIVITIES FOR ALL
In summer, the water temperature can exceed 22°C. Within reach of Thonon, several well-maintained beaches will offer crystal-clear water and pristine environment to savour a relaxing day of bathing and farniente.
From here, an extensive range of nautical activities is available such as fishing, windsurf, stand up paddle, sailing, diving, canoeing, rafting, water skiing and wakeboarding. Do not miss the "swimming pool and beach" of Thonon with its slides, diving platforms, pools and luxurious park. It will be lots of fun for the whole family. Summer is always too short, jump in the water while you can!
A MAJOR SPORT COMPETITIONS SCENE
All year round, many regattas (boat races) take place in different parts of Lake Geneva, some of which attract the global sailing elite.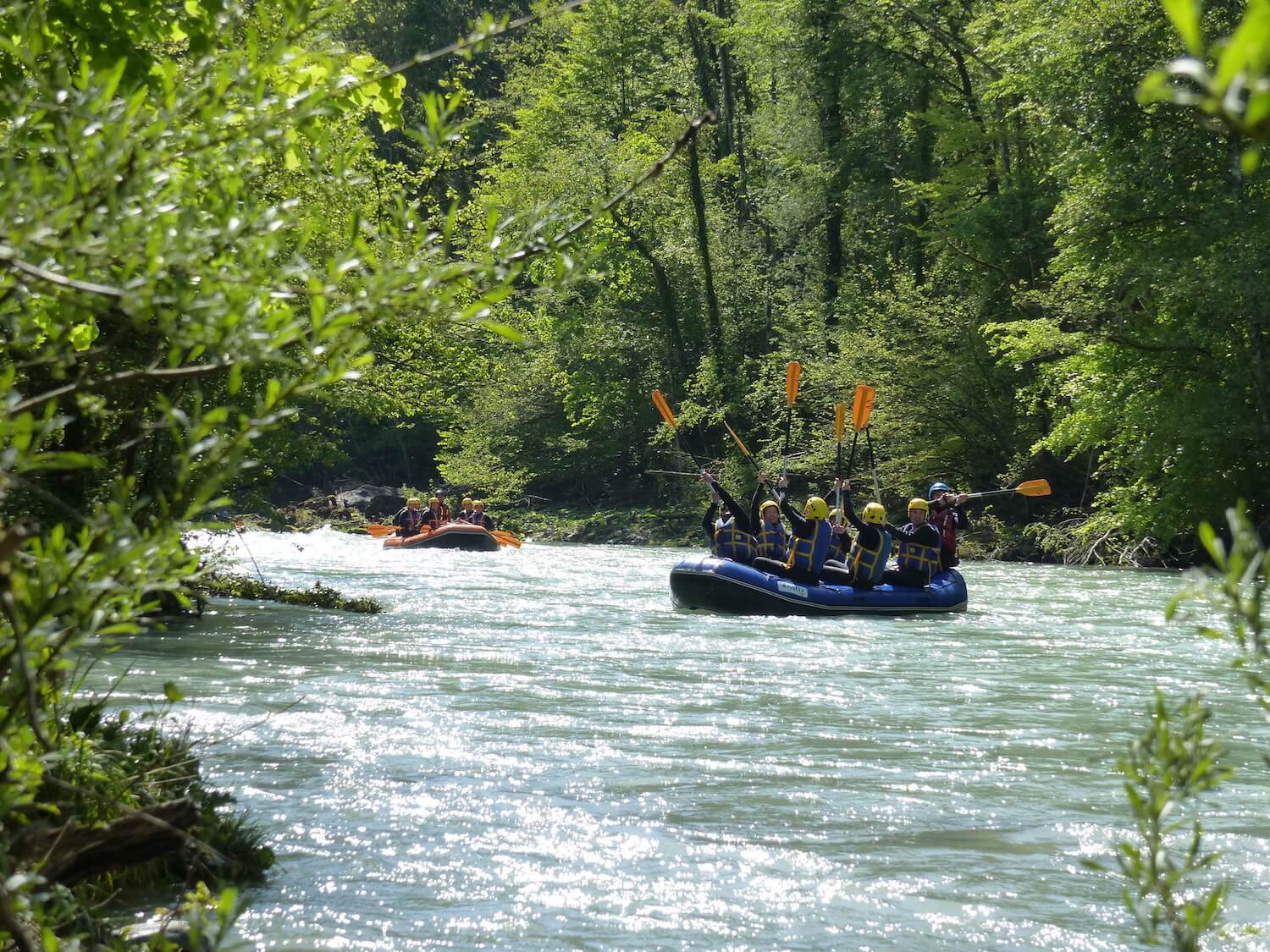 As a few examples:
The "Bol d'Or", started in 1939 and nowadays gathering more than 500 boats, is the world's most important inland lake regatta. If you are in Thonon in June you should look that up.
If you visit us in August, the "5 days of Leman" race is Europe's longest endurance race on a lake. The goal being to do the maximum number of passes around the lake within 5 days.
If you happen to be in the neighbourhood at the end of August, the ''Translémanique'', is the major lake regatta for solitary sailors.
Organised at the end of September since 1972, the rowing race "Tour du Léman à l'Aviron", with its 160km, is the longest in the world.
CRUISE THE SHORES
Nearly 20 000 boats, from pedal boat to luxury yacht, are sailing on the lake for fishing, leisure and commuting. The CGN (General Company of Navigation), has the biggest fleet of ''Belle Epoque'' boats in the world with its 8 paddle wheel boats. They connect France to Switzerland all the year around.
You may want to ride it and have a look on the other side.
RIVER LEISURE
The Dranse is another river that feeds Lake Geneva. This one is particularly favourable for white water activities such as rafting, kayaking, hydrospeeding and fishing.